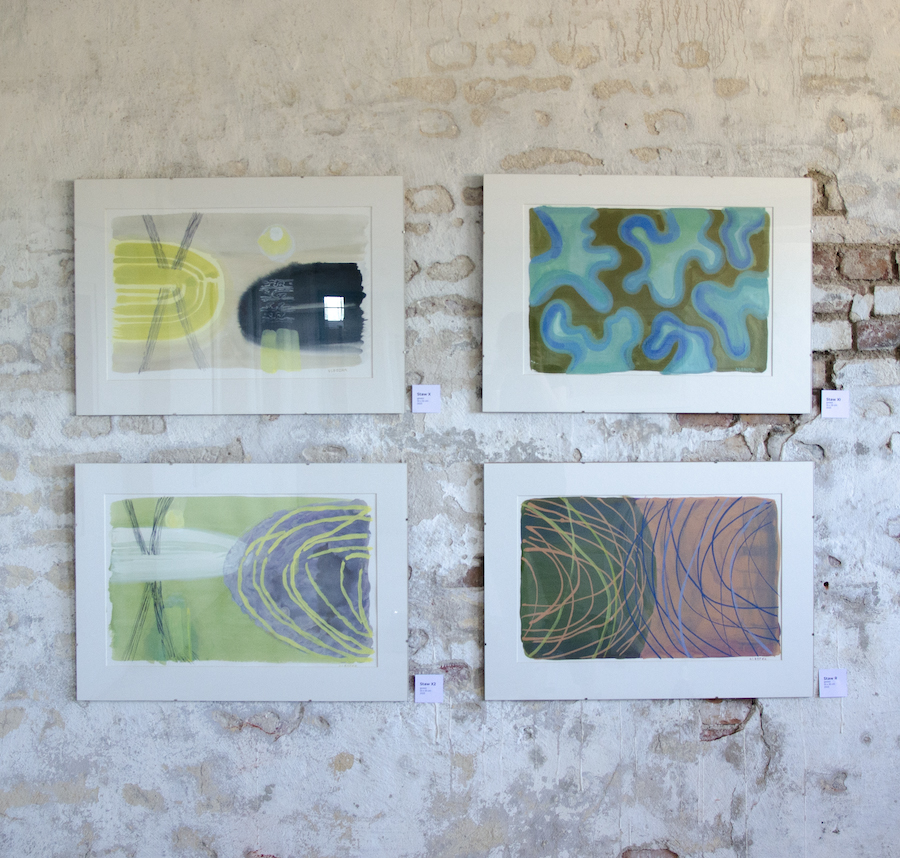 NA GRANICY ŻYWIOŁÓW
Fascynacja refleksami światła odbijającymi się na powierzchni nieustannie wibrującego morza, koronkowe wzory na plaży sprawia, że w ułamku sekundy staję się częścią abstrakcyjnego Uniwersum. Przebywając na styku dwóch żywiołów: wody i piasku podświadomie rejestruję nieustannie zmieniające się ulotne obrazy, które stają się inspiracją moich kompozycji. Oszczędnie użyty kolor, jak fale płynące linie, barwne plamy są zapisem moich wrażeń i emocji. Powstaje osobisty diariusz.
Wernisaż 23.07 o godzinie 16.00.
Finisaż 20.08 o godzinie 16.00.
Wystawa czynna od 26.06 do 24.09 2023.
ON THE VERGE OF ELEMENTS
Fascination with reflections of lights bouncing off the constantly vibrating sea, lace-like patterns of the sandy beach, in a fraction of a second I am transported into an abstract Universe. I find myself at a meeting point of two elements: water and sand, subconsciously registering the ever-changing fleeting images that inspire my compositions. Sparingly used color, lines presenting themselves like gentle waves, colorful spots serving as a journal for my deepest impressions and emotions. A creation of a personal diary.
Opening 23.07 at 4 p.m
Finissage 20.08 at 4 p.m
The show is open 26.06 - 24.09 2023.